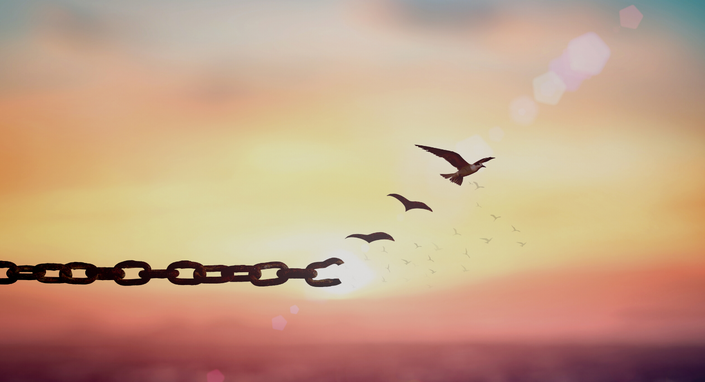 If you were hungry and wanted to buy some bread, wouldn't it make sense to go to a bakery, not a gas station?
And wouldn't it make sense to go to the bakery when the bakery was fully stocked and open for business?

What if I told you that there are distinct times of the year, when the Creator is offering His Energy-Intelligence directly to humanity to lift them out of chaos and suffering?
If you knew when He's offering these opportunities to receive and experience more Freedom, more Life and more Prosperity in your life - would you show up to receive it?
Everyone is born into two overlapping consciousness systems - the Tree of Life and the Tree of Knowledge of Good and Evil.
The Tree of Life provides life force, healing, freedom, creativity and prosperity. However, we only use about 10% until we learn the Laws of Consciousness on how to access more.
In contrast, we are born 90% connected to the Tree of Knowledge. This system saturates our attention, enslaving us to believe that if we gain more knowledge, we can escape pain and chaos. But it is actually the prison keeping us trapped on the wheel of suffering - in all dimensions!
Your desire to escape "that world" is a good one...
You seek to reclaim your Freedom.
You seek to re

connect to the Tree of Life!

The FREEDOM Connection happens in the Spring here in the Northern Hemisphere.
In this Connection, the Creator releases us from prisons and illusions of the MIND.
Since our thoughts create our reality, if our minds are "captured" or "imprisoned," we cannot live nor create freely.
Over 9 weeks, we are gently shown the subtle agreements we made which trapped our minds in the past. Each day, we are provided with a simple, yet powerful action step to choose FREEDOM over the mental illusions we thought we could never overcome.
The word Abracadabra means "I create as I speak." We were created to literally speak our desires INTO form! Obviously nobody is doing that much lately....and there is a reason for that.
To activate this "gift" or ability requires an internal alignment to TRUTH - not our personal truths, or the truths of this world - but the Creator's BIG TRUTHS.

This year, 2022, the energy intelligence that the Creator is bestowing upon humanity is the capacity to discern Truth and the internal strength to speak Truth.
We'll be actively receiving as much as we possibly can through the Connection.

Each individual has free will, thus only those who FREELY, and CONSCIOUSLY CHOOSE to receive this from the Creator will receive it. That is why doing Tree of Life Connections is a total game changer in terms of rapid transformation and conscious evolution.
This Level 1 Connection Course has 3 parts.

Part 1 is called The Severing.

This is the 48 hour time period when the Creator "severs" our old Tree of Life to free our minds and energy fields from being trapped in the Tree of Knowledge chaos. This period begins at sundown on 4/15 and lasts to sundown on 4/17. You'll be given exact instructions on what to focus upon during this period to maximize your results!


Part 2 is called The Receiving.
This period lasts for 7 weeks. Each day the Creator emanates a portion of energy intelligence to rebuild a portion of your Tree of Life. Each day of these 7 weeks, we concentrate on a particular principle that helps that bit of energy intelligence "download" into our Tree of Life. During this period, our Souls often provide us deeper understanding of how we left the Tree of Life in the past, or unconsciously cut off our direct connection with the Creator. Because we have free will, we must be shown our past choices, so we can consciously choose again.


Part 3 is called the Restocking.

This is another 48 hour time period, when the Creator emanates more energy intelligence to "re-stock" our Trees of Life with as much wisdom and power we can possibly hold. It is this gift that rapidly accelerates your evolution and energetic transformation moving forward. It is this "stocking" of Tree of Life consciousness each year, that provides us with wisdom, discernment and internal strength to hold our boundaries in the world.

The "Creator has your back"
If you want and choose to have clarity and well being on all levels, then I suggest you connect with Kelle Eli Phillips. Being a student of Kelle's for several years and most recently reconnecting with her after an absence on my part, has had a huge impact on my life.
Kelle's Tree of Life programs teach the most truest and purist form of principles, Universal principles, Life enhancing principles, Energy and Alignment principles that align your consciousness with the Creator. She teaches you how to build your own individual Tree of Life that will assist you throughout your lifetime and beyond. It is a commitment, a spiritual investment that you make for yourself. In Kelle's teachings, she lets you know that the "Creator has your back", well so does Kelle...It's a life time investment that you will not regret for one moment. There are no other words to describe her Tree of Life program, except to experience for yourself. And on one more note...her alignment sessions are phenomenal.
Della Ritland, LMT
Massage Therapy at The Healing Path, Worcester, MA
This is a LEVEL 1 course, and is open to all seekers!
Please note this is only a Tree of Life Connection course, and does not provide extensive background information about the Tree of Life itself.

If you have not considered enrolling in Awakening to the Tree of Life course,
it is highly recommended, as it provides
comprehensive background materials to enhance this Connection.
If you enroll in the ATOL course, you can receive a future Connection for FREE!
BENEFITS OF A CONNECTION
Experience directly how the Creator activates your internal Tree of Life.


Have direct revelations from the Higher Self about how and why you left the Tree of Life in the past so you can choose again.


Undo future chaos at the seed level, so your life is more ordered.


Free yourself from karma!


Receive pure life force into the body for better health and wellness.


Realize the types of agreements or choices that break our Tree and how to correct the gap.



Enhance discernment for better decision making.
Frequently Asked Questions
When does the course start and finish?
The process for the course formally starts at sundown on April 15, 2022, but you don't have to "be online" or doing anything exactly at that time. It's just that at sundown on that day, the gates open to the Upper Worlds allowing us to receive powerful support from the Creator. Early enrollment is encouraged so you can be prepared for the process that begins on April 15th. This course requires at least a daily 20 minute commitment or more to do the daily exercises. The course completes on June 7, 2021.
How long do I have access to the course?
This is a time sensitive course, and is only available from April 15 - June 7, the duration of the Freedom Connection period. Since the course changes each year, the materials of one year don't necessarily apply to another year's consciousness.
What do I need to participate?
Just a willingness to follow the instructions, and to carve out 20 minutes each day to do the exercises, which involve reviewing some written materials, a simple meditation or visualization, and journalling your experiences if you like. Participants report they have sudden insights and/or powerful dreams as they go through the course. Keeping a journal of these reflections is highly encouraged, as they are direct communications coming from the Soul about the transformation process and sometimes are positive, prophetic "coming attractions" for the coming year.
Dear Seeker,
This year, we are collectively still in a period of massive change. This April will mark a massive transformation in the possibilities for the human collective.
While I have always recommended to my clients to do Connections every year to strengthen their Trees of Life and heal their lives, I URGE YOU TO PARTICIPATE THIS YEAR, so you'll have the power to discern Truth and hold true to the Truth you hold in your heart.
NOW is the time to connect and activate your Tree of Life so you can be guided to the right place, right time, right people, right opportunities in the future.
I look forward to supporting you through this process.
Blessings,
Kelle Eli Phillips
YOUR FREEDOM AWAITS!

REGISTRATION IS CLOSED.
Your Instructor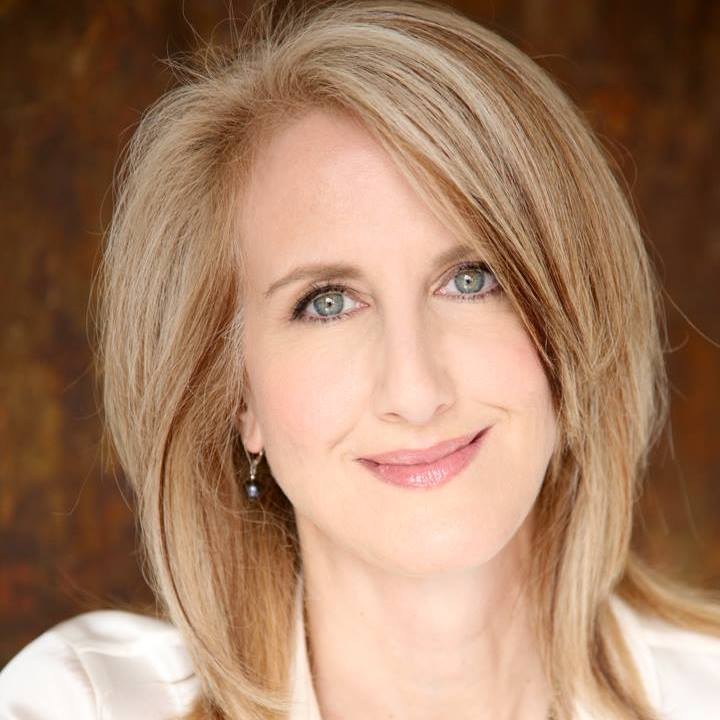 Kelle Eli Phillips has spent over 40 years researching the fastest and most transformative methods to train and transform the consciousness field for optimal performance. Raised and educated as a scientist, with degrees in Biochemistry, Anatomy and Energy Medicine, she brings an analytical and "proving" eye to her work in the energetic, causal, and spiritual fields. Through her research, she has unlocked the secrets to accessing and amplifying our innate energy-intelligence which is at the root of miracle consciousness. Her simple, yet powerful tools help her students experience incredibly rapid transformations in her clients, empowering their personal paths and spiritual evolution.