THE PATHFINDERS
A pathfinder is one who finds or makes a path, a way, or a route, especially where none existed before.
The Pathfinder Connections are for those who have completed at least 1 year of Connections, and understand the importance of activating the internal Tree of Life in order to receive the maximum support, healing and guidance for one's path.
Pathfinders are those who are creating a new path forward from the guidance of the Higher Self!

REGISTRATION IS CLOSED.
The Personal Year of Yesod begins on April 2nd.
The Severing will occur on April 15 - April 16th, which will liberate us
from being bound by lies, deception and betrayals.
The Rebuilding of the Tree of Life will begin on April 16th through June 6, 2022,
where we will receive the daily "manna" to embody Truth within our cores
we can stand tall and our words have not only meaning but power.

A current Tree of Life participant writes...
I was introduced to Kelle's teachings at a time when I felt the weight of the world on my shoulders, utterly alone in my journey of life. I lived in a city that I didn't feel safe in, worked at a job that made me unhappy, and felt very distant from the concepts of fulfillment and prosperity. Two short years later, having participated in two Connection Courses, the Blue Grid Meditation Course, and as an avid reader and listener of all of Kelle's emails and tele-classes, it's as though I've been re-introduced to my true self. I often felt there was a wall in between myself and my purpose, which was the cause of so much grief and anxiety in my life. After learning about my Inner Communications System and how to activate it for my benefit, I've seen my passions begin to flow like a wellspring, radically redefining the course of my life. Learning of the energy intelligence of the Tree of Life will be a lifelong pursuit, but I have already seen my most challenging relationships begin to heal, my body grow stronger and more healthy, and my sense of confidence, patience, and faith increase tenfold. I no longer feel alone in my problems, for I now know there is an active, intelligent structure all around me, supporting me toward my best life.
Natalie Woociker
Writer, Business Owner
emohuman.blogspot.com
sheynfroyvintage.com
THE IMPORTANCE OF THIS YEAR'S CONNECTIONS

As we are in a Yesod year, and this Connection will occur when the Soul year is in Yesod and the Personal/Physical year is in Yesod. This sets us up to really embody the consciousness of the Higher Self and Tree of Life into our Vessel.
Yesod is about speaking Truth, and not just speaking it - it is about the Truth running through you so powerfully, that your words have IMPACT.
It's also about creating an internal alignment from your Yetziratic Tree of Life (Upper World) THROUGH YOUR HEART CENTER into the Assiatic Tree of Life (this realm). Think of it as lining up two pipes to create an open channel for the flow of Life Force into this realm.
It's a really big deal, and we have not had this opportunity for almost 4000 years!
Recently in January, I came across some information that I felt important to share. The Creator "frees the slaves" - meaning humanity - every 50 years. That means if a person hasn't learned to do Connections, the Creator does not want that Soul to be enslaved to the Collective TOK timeloop. With an act of Grace, he liberates that Soul from the bondage. However, it is still up to that person to CHOOSE to STAY FREE, otherwise he returns back into bondage.
Those special years are called Jubilees. Our most recent Jubilee was a 7 x 7 x 70 year, and the Creator freed the entire Collective from the Tree of Knowledge time loop; but He also liberated the planet from its slavery in the Upper Worlds! We cannot know freedom in the body, if we don't know freedom at the Soul level.

Now here's the important message:
We have these 7 years (2016 - 2022) to choose our freedom, otherwise, it will be another 49 years (at least!) to get the same chance to get out of the collective time loop!

Luckily, some of you have been doing Connections with me since the 2015 Jubilee, and you still have time to do some more!
However, this Yesod year is the critical choice year:

Will we choose to truly tether ourselves to our Tree of Life and move forward in Freedom?

OR, will we just explore these teachings as a mental exercise, and go back into slavery?
The choice is always before you, but it is my job to tell you what is at stake.
The Connections we make this Yesod year will determine everything that manifests in the next Malchut year!
Frequently Asked Questions
When does the course start and finish?
The process of the course starts 4/15/22 with the severing of the Tree of Life, and the rebuilding of the Tree goes from April 17th - June 6th.
What is the focus this year?
On 4/2/22 we enter the Personal Year of Yesod consciousness. Yesod consciousness is how we choose to align our physical expressions with our Soul form. It's a major choice point, almost as important as Chokmah type choices. This is the first year since the Jubilee severing in 2015-2016, that we have the chance to make such an alignment without so much collective manipulation and/or interference. It's a big deal! This Connection will determine what manifests for us next year in Malchut! So this Connection is almost like doing two at the same time!
How do I participate in the course?
Once you register, you'll be taken directly to the online course "dashboard" which is housed here on our MiracleDriven.com website. Each time you log in, the materials that are CURRENT, meaning the ones you need to focus upon, will be loaded. As we move through the course, dated materials will be taken down, so we can move onto the new. Limiting the materials to a "real time" exposure, helps us focus on what is most important, as well as not overloading your computer or smart device with too much data.
I did this before, why should I do it again?
Many people assume that once you do a Connection, it's a "one and done" thing. It's true that doing a Connection once, will continue to bring benefits to you over time. However, if you commit to doing the Connections on a regular basis, you awaken and activate your Tree of Life much more powerfully. You see, the Creator and our Souls in the Upper Worlds hear our prayers and suffering, and the only way they can alleviate it, is for us to build our Trees of Life so that more Life and Healing can flow through our Trees. Furthermore, each year, we receive a different form of energy-intelligence. So if you do a Connection during a Hod year, that energy intelligence can't help you to receive in a Yesod year. We are in a perilous time, where the ante of suffering has been raised significantly! It's not a punishment thing, but rather, to show us that we cannot heal ourselves, our communities or our planet through the Tree of Knowledge. We must bring the Tree of Life consciousness through ourselves FIRST, then we become the power centers to bring blessings to our individual spheres. So each year, I customize the connection even more, so that participants can download even higher consciousness than we did pre-2015. This year is the energy intelligence of YESOD - which is about aligning to Truth, aligning to our Souls, and aligning to the Tree of Life, in spite of what the world tells us to do!
How is this Connection different from last year?
This year the content of the Connection will be focused on Yesod consciousness. This Connection is customized to optimize the receiving of Yesod awareness, so your Tree of Life and Vessel can download as much of Yesodic energy intelligence as possible. You won't have another chance to do so for 7 years! So we want to download every possible drop!
Remember...you are here for a purpose.
And you get to be fully protected, supported, supplied and guided so you can fulfill that purpose.
The Creator needs you to ask Him to help you.
It is His pleasure to give you all that you ask for and more!
But you must do the Connections to build the pipeline so you receive all He has to give you through your Tree of Life!
Your Instructor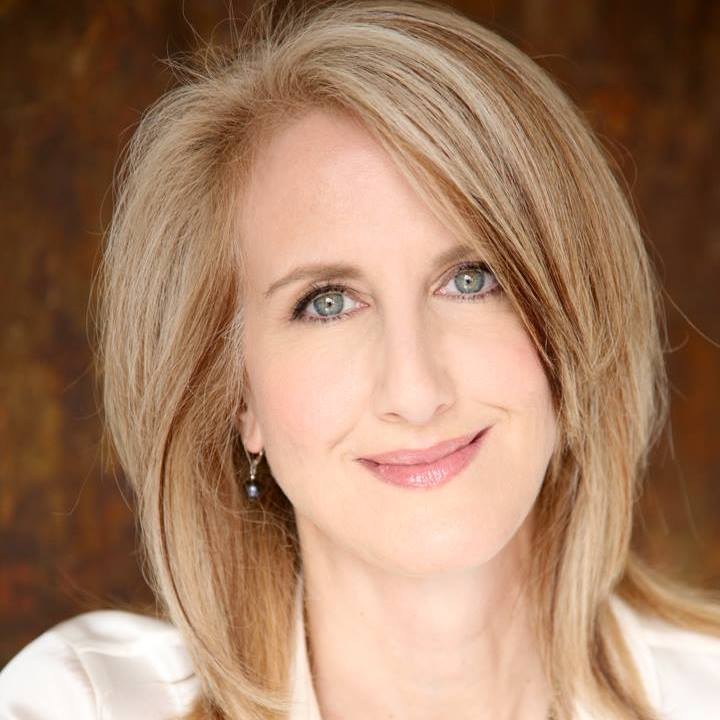 Kelle Eli Phillips has spent over 40 years researching the fastest and most transformative methods to train and transform the consciousness field for optimal performance. Raised and educated as a scientist, with degrees in Biochemistry, Anatomy and Energy Medicine, she brings an analytical and "proving" eye to her work in the energetic, causal, and spiritual fields. Through her research, she has unlocked the secrets to accessing and amplifying our innate energy-intelligence which is at the root of miracle consciousness. Her simple, yet powerful tools help her students experience incredibly rapid transformations in her clients, empowering their personal paths and spiritual evolution.